---
Videos showing our
Banner Towns
---
Weirton Finds Another Way
to Honor Vets
By Sarafina Brooks
WTOV NBC 9 FOX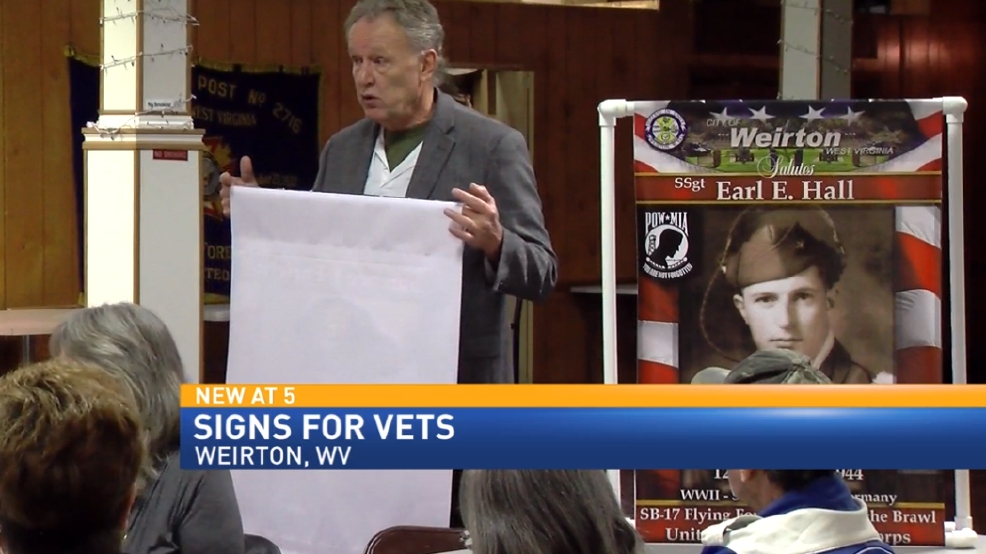 ***
Veterans Day in Monongahela PA
November 11, 2015
***
Blanchester's Citizen of the Year 2015
Susan Jacobs
***
Banners on display in Monongahela
& New Eagle, PA - November 2015
***
Military Banners in Donora, PA
November 2015
***
Driving through Blanchester Ohio
October 2015
***
The Village of Blanchester
on WKRC in Cincinnati
Memorial Day 2015
***
Castle Shannon's Military Banners
***
Military Banner Bracket Building at the American Legion Post 760 in Bethel Park, PA
***
TroopBanners Donates
the First 21 Banners
to OTA Memorial Day 2011
***


provide Veterans a place
to turn during their transition following
their service in the military.
***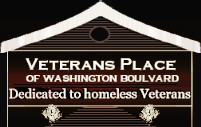 Veterans Place is a 501(c)(3) dedicated to ending homelessness among Veterans
in the Pittsburgh region.
***


Military Banner Tribute Program provides banners for public display in the communities that those veterans, which is a great tribute to those that served
bringing the communities military history to focus.
Banners come and banners go
Let us not forget
The Military Banner Tribute Program indexes the applicant's military history to the web's related
military threads. The banners themselves are but a small part of the intent of the program.
Families often lose their pictures due to fires, floods, moving or misplacement. Having their
pictures and the information stored and indexed online eliminates this common problem.
Their military background and the service they provided will stay online forever.
We'd like to Thank everyone involved in this program for their support in
recording their families' military information for today and for generations of the future.
---
---
---
---
---
---

Press play

to hear Susan Jacob's
Blanchester Ohio Troop Banner Tribute Interview
---
---
---
---
---
---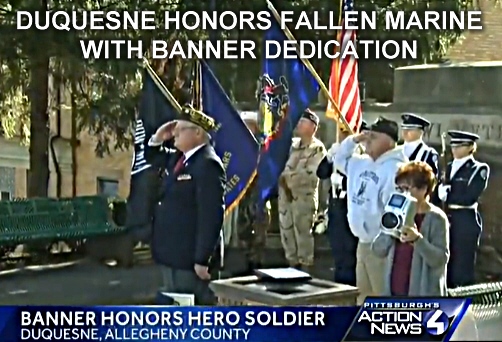 ---
---
---
---
---
---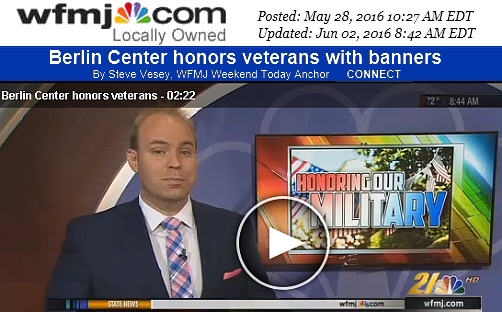 ---
---
---
---
---
---

---
---
---
---
---
---
City of Guymon, Oklahoma to honor Veterans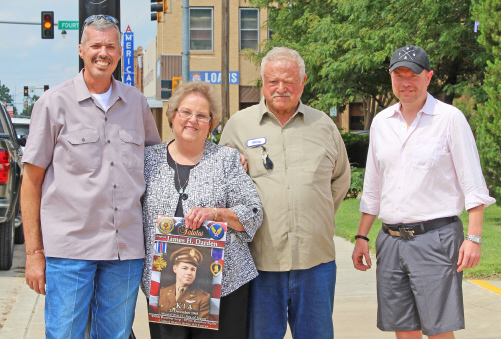 Family of Captain James H. Darden is on hand Friday morning at the Texas County Courthouse as the first troop banner is hung on Main Street in Guymon. Family of veterans are given the opportunity to purchase one of these banners through TroopBanners.com/Guymon. A displayable banner to be hung up and down main several times a year and a yard banner for the family to keep at home will be sent by the company. The program is brought to Texas County by the American Legion Post 31. An application with a DD214 or Certification of Military Service is required. Legion members include Jim Norris and Chet Krone, who can be contacted for more information. Texas County Boy Scouts were also on site to salute and honor the flag and service of Cpt. Darden. Banners can be purchased to honor fallen, deceased and living veterans.
(Staff photos/April Coble)
---
---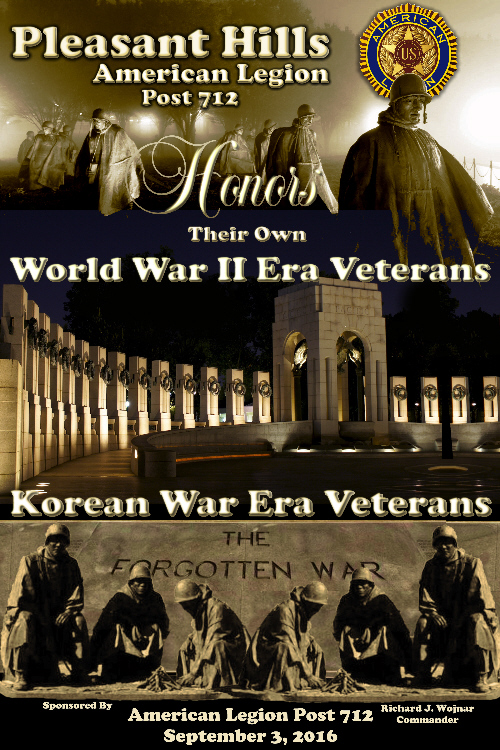 World War II and Korean War-era veterans are recognized for their service at the American Legion Post 712 in Pleasant Hills.
The post, with more than 1,000 members, is the largest in Western Pennsylvania.
**********
The Legion decorated the hall with decor as it appeared
when veterans returned home: banners on the building declaring
Welcome Home and The War Is Over
and inside signs for
Mess Hall and Boot Camp.
Glenn Miller and Tommy Dorsey records provided the background music.
---
---
---
---
How can you get your community involved?
It's simple.

Click Here for a Sample Military Banner Application

---
---
---
---
America Honors her Heroes and
Supports her Veterans.
---
---
---
---
For additional program information
Contact:
Harry Munson
Click to email Program Development

---
---
---
---
Services provided
by



HTM Designs
---
---
---
---
---
Articles written about our
Banner Towns
---
American Legion partners with City of Guymon to honor TXCO veteran
***
Pittsburgh City Council to Vote
on Banners Displaying Veterans
***
Arnold Brothers Honored for Service
***
Military banner program aims
for more tributes in Plum in 2016
***
Steel Valley Veteran
Banner Initiative
***
Dunbar American Legion Post 146
honors veterans
***
Monongahela, New Eagle
honor veterans
with military banners
***
More Mon Valley communities
add banners honoring veterans
***
Bridgeville parking authority
gives to veterans group
***
Belle Vernon hangs banners
to salute veterans
***
Utility Companies Change Stance,
Will Allow Banners
To Honor Fallen Heroes
***
Evans City pays tribute
to its veterans
***
Pleasant Hills
to hang military banners
***
Jefferson Hills
to join military banner campaign
***
Elizabeth Township joins neighbors
in military banner program
***
Canonsburg Salutes Veterans
With Banners
***
Bridgeville community joins
military banner tribute program
***
Bethel Park Honors Veterans
With Banner Program
***
Donora Honors Troops
by Implementing
Military Banner Program
***
Banners Honoring Veterans
Dedicated in Castle Shannon
***